SCAGGS EXCAVATING COMPANY Participates in Southern Maryland Events
National Night Out in Southern MD
Scaggs Excavating isn't your normal excavation company! They go above and beyond to prove their commitment to the Southern MD community. Whenever they have the chance they love to show off their excavating equipment. They bring it out and let the kids (OF ALL AGES) have fun on it.  Jason Scaggs the owner of Scaggs Excavating is a big kid at heart. He loves sharing his excavating "toys" with others. And the kids in the community love it. They get a chance to learn what different pieces of equipment do while sitting in the drivers seat or climbing into the bucket.
Below are some fun pics of National Night Out with Scaggs Excavating Company.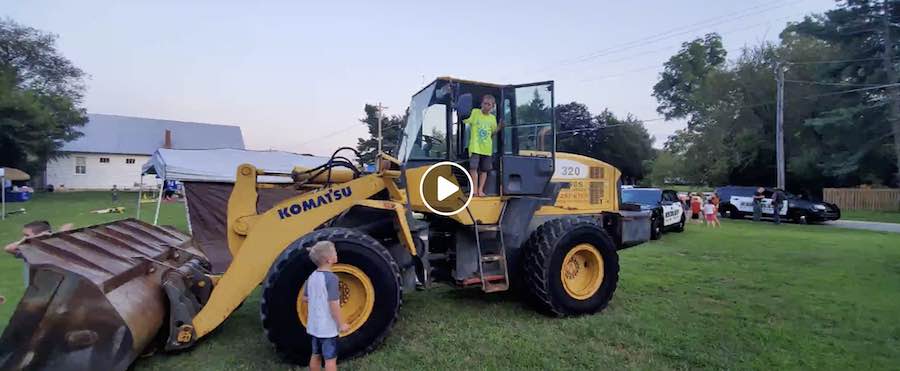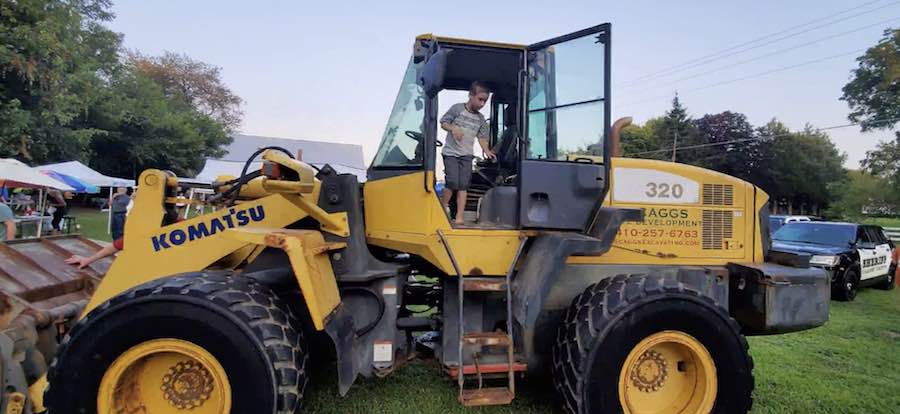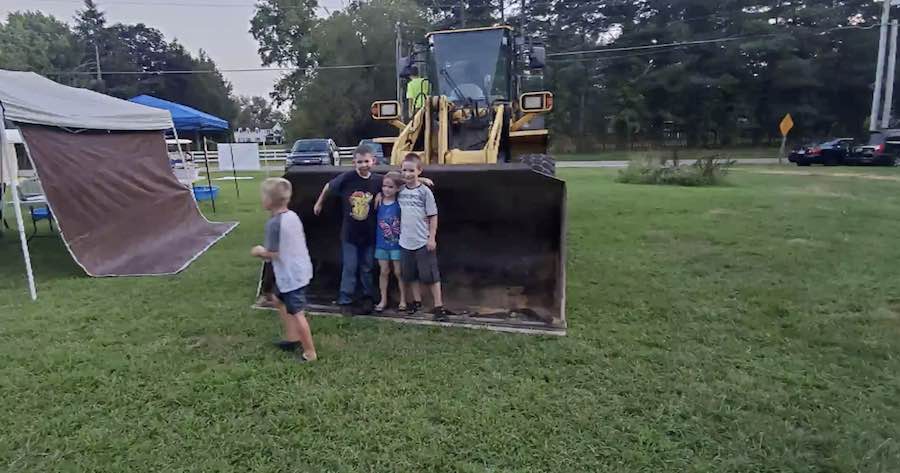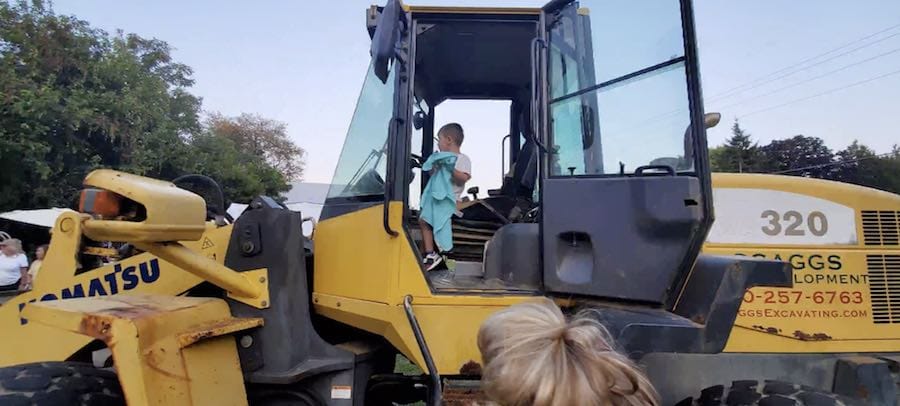 What is National Night Out?
National Night out is Sponsored locally by the Calvert Alliance Against Substance Abuse, Inc. (CAASA) in partnership with the Maryland State Police, Barrack "U" and the Calvert County Sheriff's Office this is a great opportunity for residents to join together to promote the best of their neighborhoods and encourage partnerships with local law enforcement and local agencies.
We hope you will put it on your calendar and join Scaggs Excavation in August 2020 for National night out.